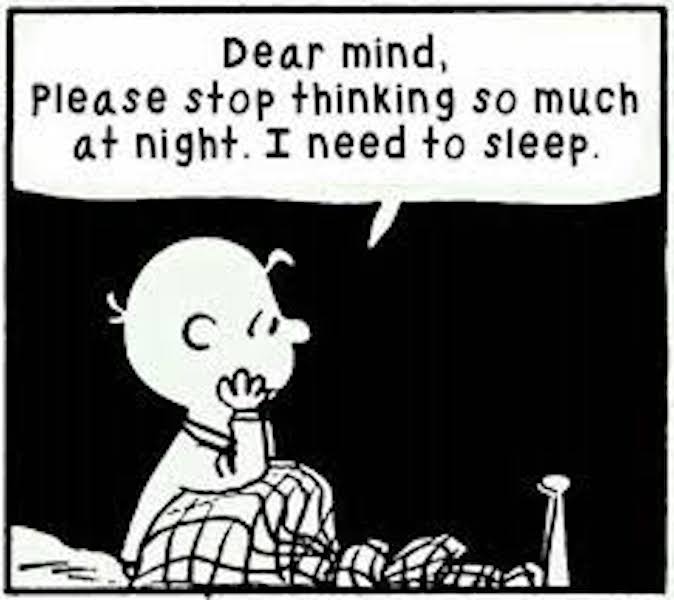 The Sleep Sanctuary: Rituals and Recipes for Better Sleep
"Dear Mind. Please stop thinking so much at night. I need to sleep," muses Charlie Brown in a famous Peanuts vignette. At DeNatura® Wellness, we believe sleep is not only a factor, but a dividend, of a healthy existence. It is the opportunity for body and mind to rest and repair. Insomnia and daytime drowsiness are often linked to lack of movement,  exhaustion, faulty nutrition, and excessive exposure to artificial light.  This creates a circadian disruption that can impact our bone, heart, and prostate health, mood, and overall longevity, as well as induce weight gain. Heed these recommendations and healthful tips for a better night's sleep and a fuller life.
SOAK UP THE SUN (IN MODERATION)
Exposure to bright sunlight early in the morning stimulates nocturnal melatonin production sooner, allowing you to enter into sleep more easily at night. It also stimulates serotonin production, which is converted to melatonin in darkness. If you work indoors, get outside periodically and soak up natural light.
TRY AN ARTIFICIAL LIGHT CLEANSE WEEKEND
At home, turn off wifi, lose your cell phone, get outside, play a board game, enjoy dinner or read by candlelight. Go to bed at sunset and rise at dawn. Or go camping.
LIMIT ARTIFICIAL LIGHT AT NIGHT
Artificial light mimics sunlight and confuses your pineal gland into thinking it is daytime, preventing melatonin production. Reduce blue & artificial light exposure from electronics, standby lights, and lightbulbs at sunset or 3 hours before bedtime. Keep a dark bedroom. Use black-out curtains or a sleep mask if needed.
MOVE THE TV OUT OF THE BEDROOM…
…and create a sanctuary for rest and repair. make sure there are no EMF or standby lights and that there is no router in the room. You may even switch off the wi-fi amplifier so that ir doesn't reach your bedroom. Charge your phone in the bathroom next door, so that it is not at your bedside. If you use it as an alarm to wake up, charging it farther away will force you to get up out of bed, making waking up easier. More importantly, try to avoid the temptation to fall asleep watching TV. When you watch TV at night it stimulates the brain and emotions, which can hinder restful sleep.
HOT BATH / SHOWER BEFORE BEDTIME
A hot bath or shower at night soothes the nervous system and reduces cortisol, allowing melatonin to thrive. Treat yourself: light a candle, play some soft soothing music and add some drops or inhale soothing essential oils of bergamot, roman chamomile, clary sage or lavender.
TURN OFF ELECTRONICS
Every electronic device produces electromagnetic frequency, which may wreak havoc with your melatonin production. Create a master wifi switch at home. Use your phone night-mode. Power down electronics 2-3 hours before bedtime.
TRY A GUIDED BREATHING  / MEDITATION SESSION
Sometimes stress and anxiety of the day prevents restful sleep and can even bring the onset of TMJ grinding and clenching at night. Ditch the tendency to switch on the TV and try practicing relaxation techniques like prayer, breathing, yoga nidra  and/or meditation instead to reduce cortisol and promote melatonin production. If you are new to all this, we recommend joining a DeNatura®Wellness workshop or failing that, try one of the many Apps available, such as "10% happier", "Calm", "Insight Timer",  or turn on YouTube and practice Jon Kabat Zinn's 30 minute Body Scan.
EAT MELATONIN FRIENDLY FOODS AND LIMIT CAFFEINE
Limit caffeine after 12 pm and 3-4 hours before bedtime, try garbanzo beans, raw pumpkin seeds, raw almonds and Montmorency tart cherries. These contain high levels of phytochemicals, including tryptophan, an essential amino acid and a precursor to melatonin production, critical in regulating the sleep-wake cycle in humans. Consuming it before bedtime increases time in bed, total sleep time, and sleep efficiency.
GOOD NIGHT'S SLEEP SMOOTHIE RECIPE
Ingredients (all fruit organic, if possible):
3.5 oz (100 g) sour Montmorency cherries (no sugar added)
1.75 oz (50 g) raspberries
1 oz (28 g) banana
1 oz (28 g) pineapple
Grated peel from ½ washed orange
½ cup coconut milk
¼ tsp cinnamon powder
1 tsp fenugreek seeds
½ cup boiling hot water
Garnish: Fresh basil (chopped) and shaved almonds to taste
Instructions:
Soak seeds in boiling hot water for 3 minutes
Strain and keep the fluid
Place fenugreek seed strained water and remaining ingredients in a blender
Blitz until creamy
Pour and sprinkle with chopped basil & shaved almonds
Enjoy immediately or store airtight in fridge