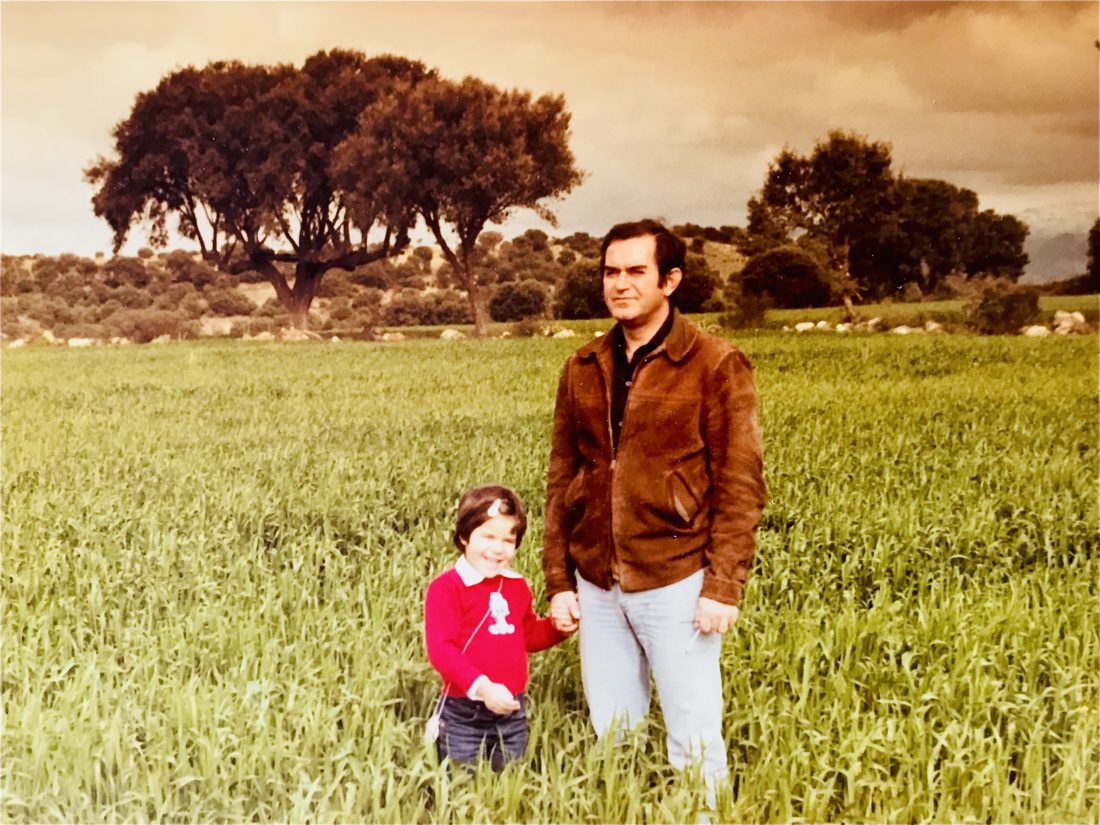 For you, Dad
Today I celebrate and honor my father's positive influence in my life. It is no coincidence that Sundays were the days I recall best with him, having his morning coffee, listening to Bach or Beethoven on the record player, and reading the morning news. Today is Sunday, June 21st: Father's Day in the US.
My Dad, Guillermo, lived to be 75. I still have fresh and potent memories of his last birthday, which we celebrated in a care center, a month and a half shy of his passing. We invited a bunch of his closest friends and relatives, decorated his room with garlands and flashy party favors, cooked and provided some of his favorite gastronomic peccadilloes, and delighted collectively with maybe 25 incoming and outgoing guests: we laughed and made him laugh, we danced, we sang, we blew candles, we told compelling tales of things past and the impending future. Unbeknownst to us, we were enjoying our last and deserved goodbyes to a great man. My Dad was adored by all who had the pleasure of knowing him, and often recall his wit, and sitting spellbound as they listened intently to his stories of history, mythology and jokes.
He was born in northern Spain, in Asturias, yet lived most of his life in Madrid and Segovia. Perhaps beach of a politically and economically troubled Spain, my Mothers health or to avoid the empty nest my siblings and I had left them, at age 53 he and my mom packed a few belongings and a string of dreams and made a momentous move to Miami. He loved this last destination so much, he never went back to live in his Spanish homeland. My Dad often confided that he would have been happy to live in a detached, unimportant, small to medium-sized town, just tinkering away at his many passions. I have vivid memories that include visual flashes, smells, sounds and a general overtone of masterful craftsmanship, as he embarked on his newfound interest.  All of his hobbies involved an enviable amount of patience, attention to detail and working carefully with all of his senses, especially his hands.
At first it was fishing boats. He would travel to Northern Spain, photograph the colorful fishing vessels, and would then return to our very own living room to start fashioning a model with his bare hands, his many handcrafting tools and supplies, and a vivid imagination. He outgrew boats and went on to design old wall clocks: porthole, German regulators, cuckoos, even a couple of grandfather clocks. He was an expert woodwork, joinery, and cabinet maker. When his horological dedication began waning as well, he went on to fashion house façade models from popular Spanish architecture, traveling to small hamlets, villages and towns around the jagged Spanish geography and doing pretty much what he had already done with boats. For a while there, maybe 5 years, he also devoted his every weekend to rebuilding old Morris Minis, which he would buy cheaply at total loss and patiently put back together, including the dashboard marquetry, which he would fashion out of rosewood or other root hardwoods.
My dad passed on a discreet, yet heartfelt, sense of self. He was personable. He was clumsy around feelings. He was adorable. He was well respected by his peers, the true mark of a useful and successful life. He definitely improved with age and aging. He left this world having undergone a confounding last year of his life, but did not utter so much as a sigh of disapproval or hint of complaint…  an impelling and lingering lesson in understated dignity.
His most powerful and enduring lesson was his veritable tried and tested:
'Knowledge has no fat. Indulge."
Cheers Dad… you were a true Renaissance man, one of the greats.