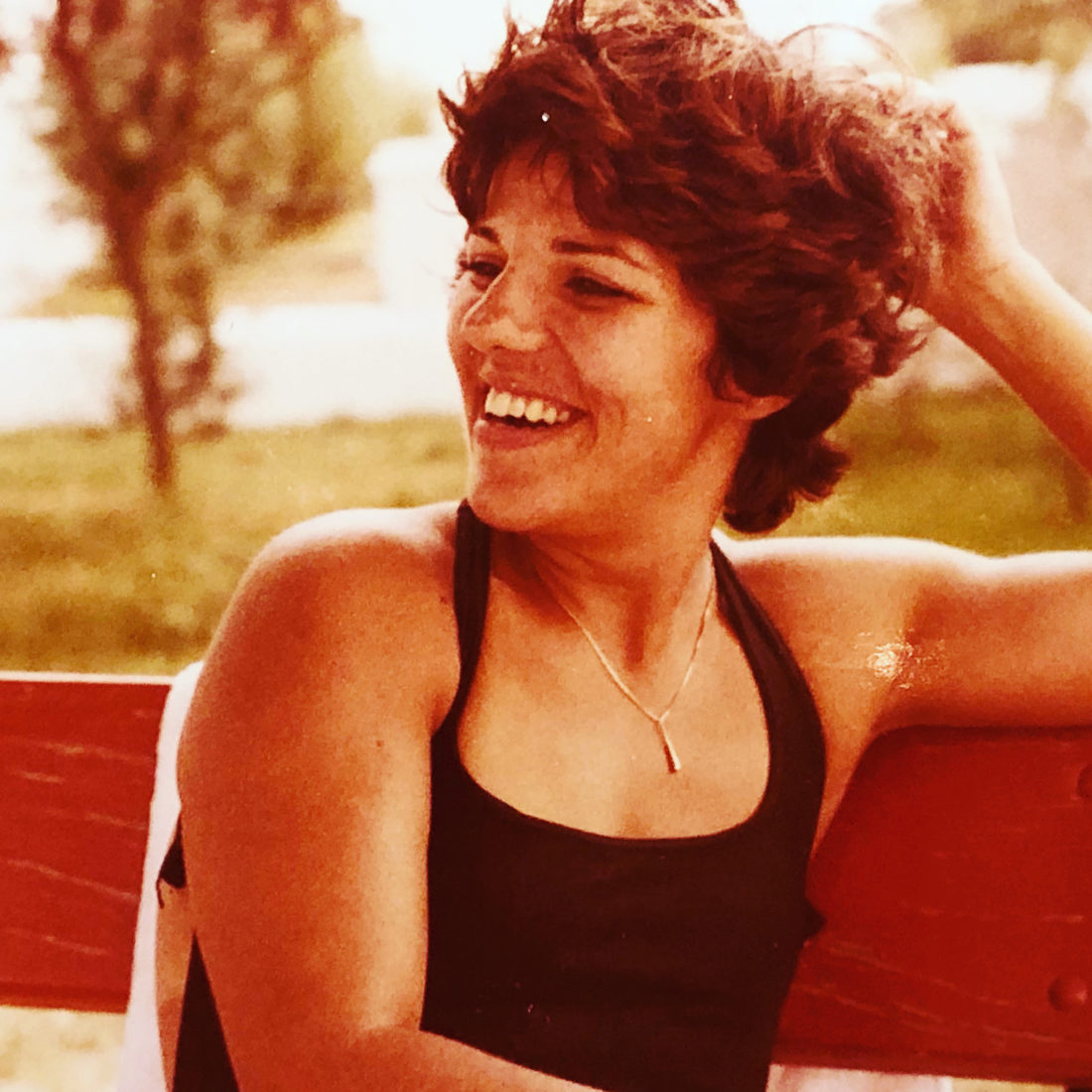 Mother's Day: in memoriam of Yiyita
Mothers: Celebrating a Relationship Like no Other in Your Life
Mother's Day is celebrated on different dates worldwide, with March 8 being preferential. Spain, for example, celebrates on the first Sunday of May, rather than the second Sunday of May, as is customary in the United States: in 2020, it is set for Sunday, May 10.
To mark this occasion, we took the time to virtually sit down with DeNatura® Wellness director Teba Orueta. We spoke to her about her Mother, Yiyita, and reminisced on living by example, womanhood, and silent, understated leadership… in a heartfelt session that oozed love and admiration.
Your mother was called Yiyita… that's an unusual name.
Yes, it is. I would bet she was and still is today the only Yiyita in the world by given name. It was an inside family thing. That's just the origin, if you will, of many of the things that made my Mother unique. Truly unique. For example, Teba is extremely unusual, but not unique.
Name something else that made her unique… truly unique.
Well, she was sick throughout her entire life. Life-threatening sick. Her immune system and other things were shattered. Still, she managed to live her life fully, always, always laughing. As a working woman and a Mother, she made her life-projects and dreams come true: She raised three children and gave them an unparalleled education. But perhaps the single most distinguishing trait my Mother had was an unfathomable joy, positivity and energy that she brought into every room she entered, that she showered upon every single person she touched, and upon every single undertaking, big or small, which she planned and executed.
Working woman and Mom is more prevalent now. What period are you talking about here?
Late 60s, 70s and so on… in Spain. At that time, the societal chasm between the US and the rest of the world was much more pronounced than it is now, if there is any. Although she was born in Cuba, her adulthood started and largely happened in Madrid, Spain. She was a working woman and Mom under the Franco dictatorship, in a country that was to a large extent quite third-worldly back then. She was definitely the only working Mom in the 70s in our neighborhood. Then democracy and the 80s came to Spain and things started changing slowly for women. She remained a working woman throughout her life. Unfortunately, she never got to retire. She died a few months shy of 65.
You mention Cuba and then Spain. Does this mean she and her family left Cuba? If so, when and was it because of Castro?
Yes, they all left in 1960. Yes, it was because of Castro… quite literally. My granddad (and his family) had an estate in Birán. Their physical neighbor was Ángel Castro, Fidel's dad. And from there, the typical commute was Santiago, where the family also had a house. So Birán and Santiago de Cuba, the two "birthplaces" of the dictator. And they were neighbors.
More importantly though, my mother had to do a massive overhaul 2 times in her lifetime. She was exiled from Cuba when she was 14, grown-up enough that she had already formed deep rooted memories, friends, and a routine. That was very tough, and also the main reason she seldom talked about Cuba or her childhood. The pain was embedded. She settled in Spain, nationalized, married my Dad, who was Spanish, and had three kids. And when her life was fully set up, at age 48, she uprooted again, leaving Spain where things had gone downhill for a while, and started anew with my Dad in Miami. Neither had green cards or citizenship. So, hers is a story of reinventing herself and her surroundings in 3 different countries, of tenacity, of overcoming many obstacles and most impressively, of coping with deep-rooted heartache and broken dreams. And yet, she was always laughing. Always!
What did you learn from her?
This and so much more is the legacy that she left me and the values that she taught me. You know, fending for yourself. Never handing-off the baton. Someone famously once said, "Success is stumbling from failure to failure without ever losing your enthusiasm". My Mom's life lesson is precisely that, always leading by example. To me she is the true representation of success and the person whose example I heed to measure my own.